Melissa Pierson, IIDA earns NCIDQ Certification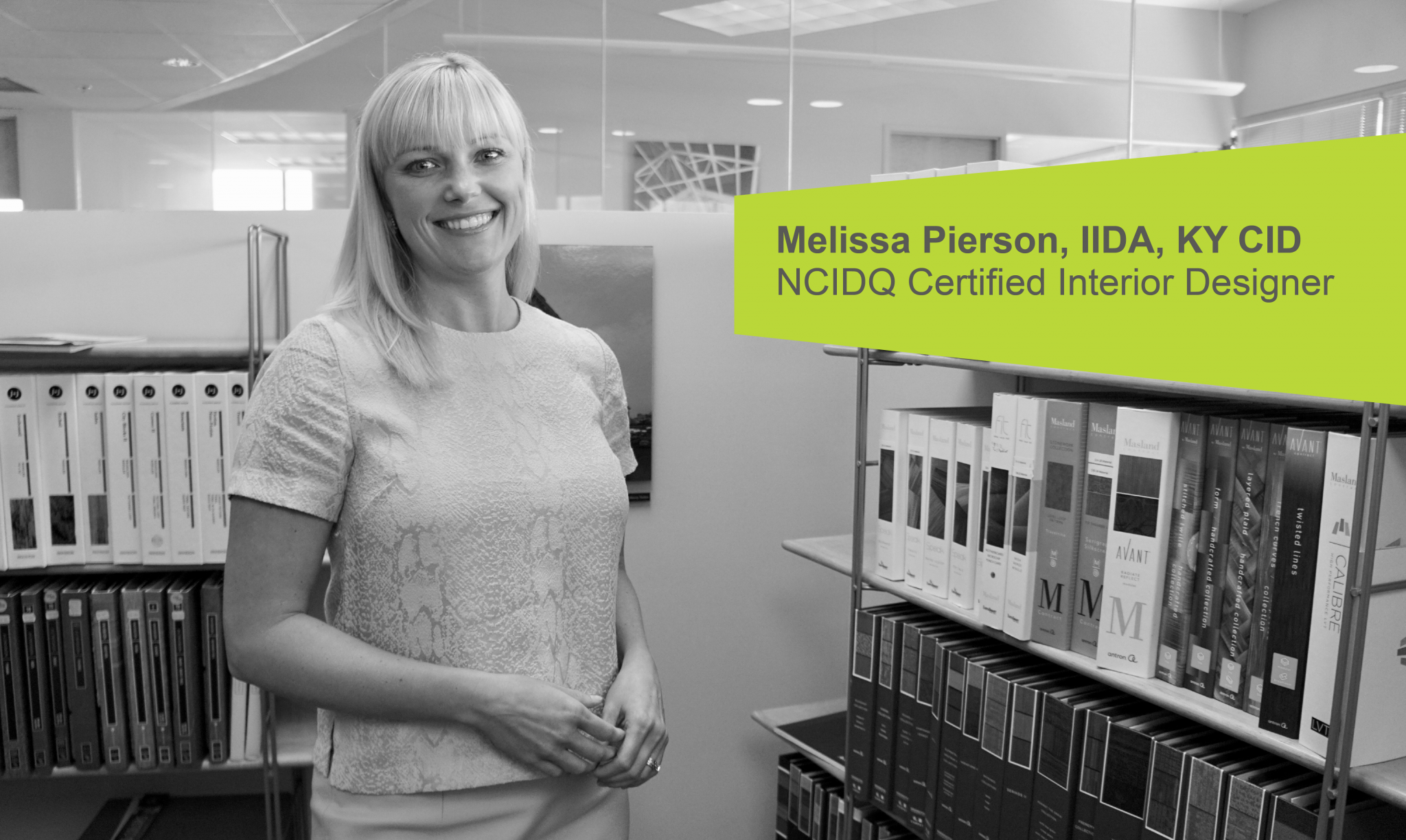 Congratulations to interior designer, Melissa Pierson, IIDA, for earning her NCIDQ Certification and now practicing as a Kentucky Certified Interior Designer.
NCIDQ Certification is the industry's recognized indicator of proficiency in interior design principles and a designer's commitment to the profession.
Professional interior designers who possess the NCIDQ Certification have distinguished themselves by demonstrating a specific set of core competencies. They have proven their expertise in understanding and applying current codes established to protect public health, safety and welfare. They are passionate about their profession and dedicated to its recognition and integrity.
The exam covers seven areas that capture the core competencies of interior design: building systems, codes, construction standards, contract administration, design application, professional practice and project coordination.
This is a well-deserved achievement for Melissa, who has demonstrated her skills in interior design and project management on our team for the past five years. We look forward to Melissa's continued success helping our clients create safe, sustainable, functional and innovative spaces.